In my last post, I mentioned that I had stayed behind at the hotel to work on Thursday, while the rest of band went to Munich to visit with our friends and sponsors Klotz Cables. It was a highly productive day for me, and when I finally finished everything I had to do, I went downstairs to have a beer on the outdoor patio. 
About 20 minutes later, the band walked by and they told me tales of visiting the Klotz offices, seeing the sights in Munich (including a river right in the city where people surf!), and incredible food and drink in a beer garden. 
But then I was handed a package and told to open it. It was a large Klotz bag, and inside was a box. When I opened it, there was a Klotz cable inside. I was really happy with this gift, as their cables are truly the finest in the business. But then Steve said…look at the cable right by the right-angle plug. And there, stamped on the cable, was this...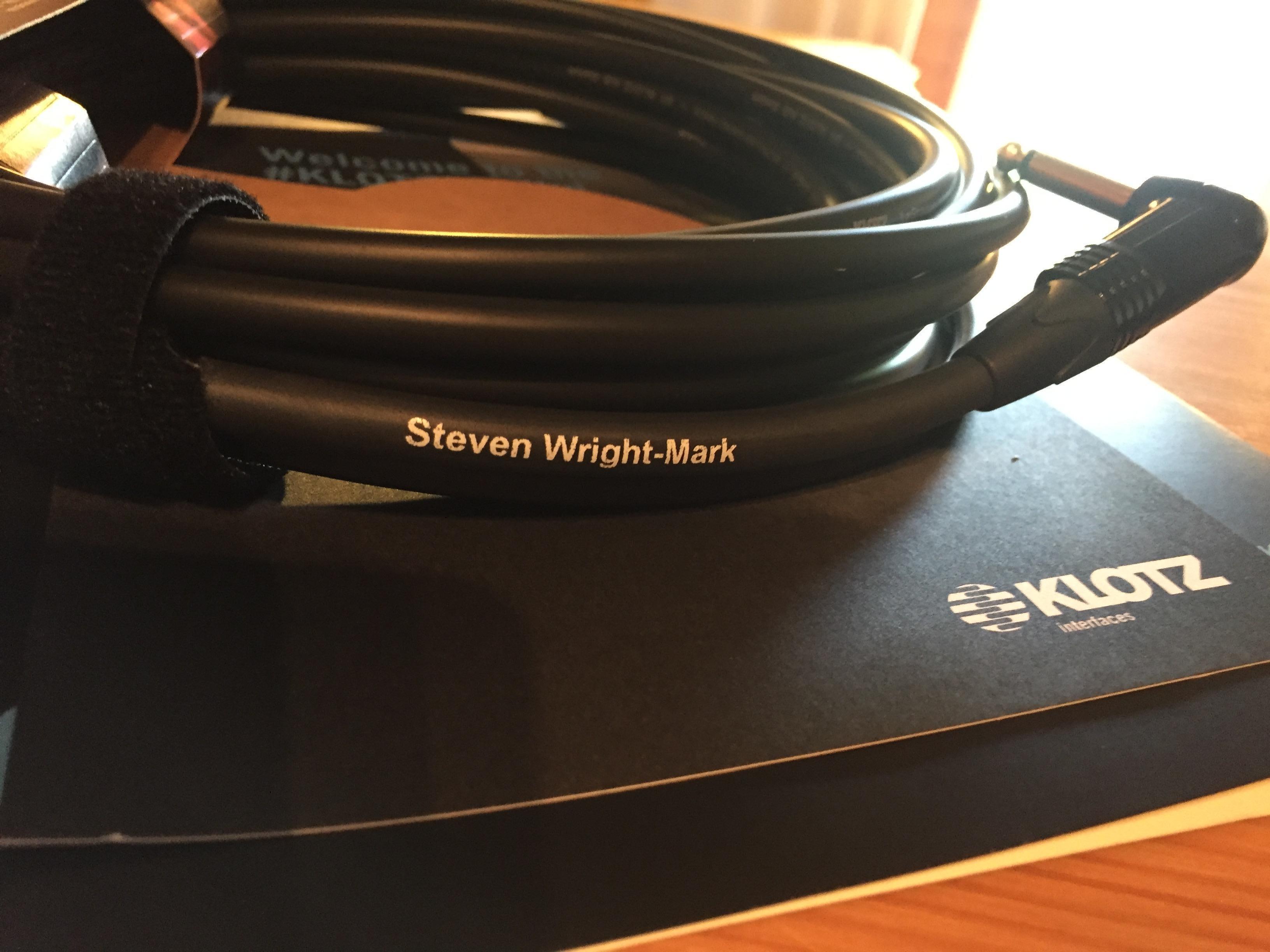 They had given me my own personalized Klotz cable! I was blown away. What an incredible, thoughtful present (everyone in the band got one), and I have to thank Frederic, Rene and everyone at Klotz and for being so damn awesome. If you're a musician, please do yourself a favor and check them out. 
In the morning we piled in our vehicles and took the relatively short ride to Pfullendorf, where we're playing the Biker Days Festival on Saturday and Sunday (think Sturgis in Germany). Our hotel wasn't ready when we arrived, so we first went to the festival site, which is located at a water park. But this is not like such a park in the U.S., with water slides and such. Rather, it's a gorgeous lake on which people water ski, wake board and surf while being moved around by a pulley system. Pretty cool.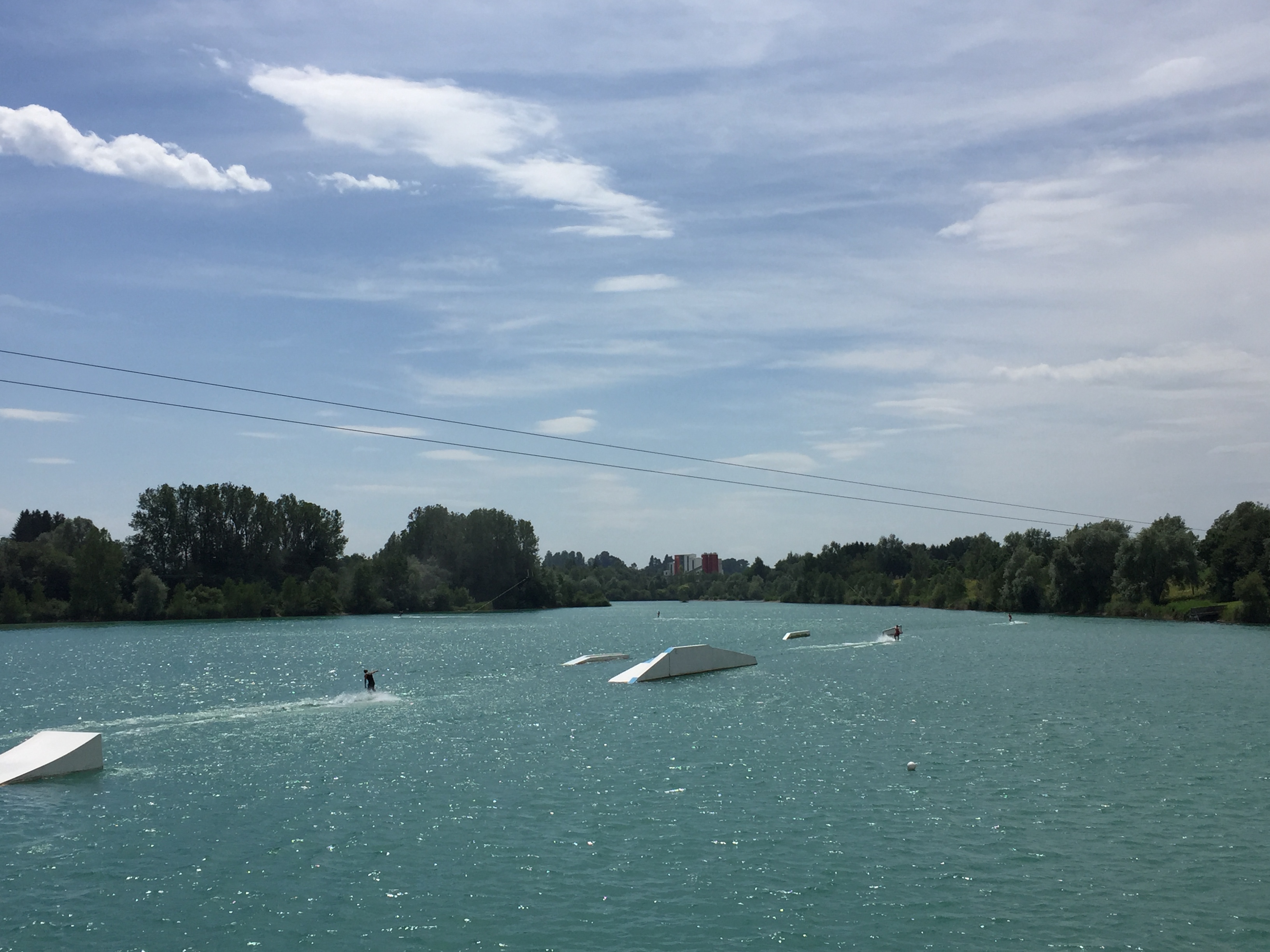 We sat and had lunch, and then went to our hotel for one night, the Rumpelstilzchen – a quaint little, old fashioned bed-and-breakfast in the countryside, right on a farm.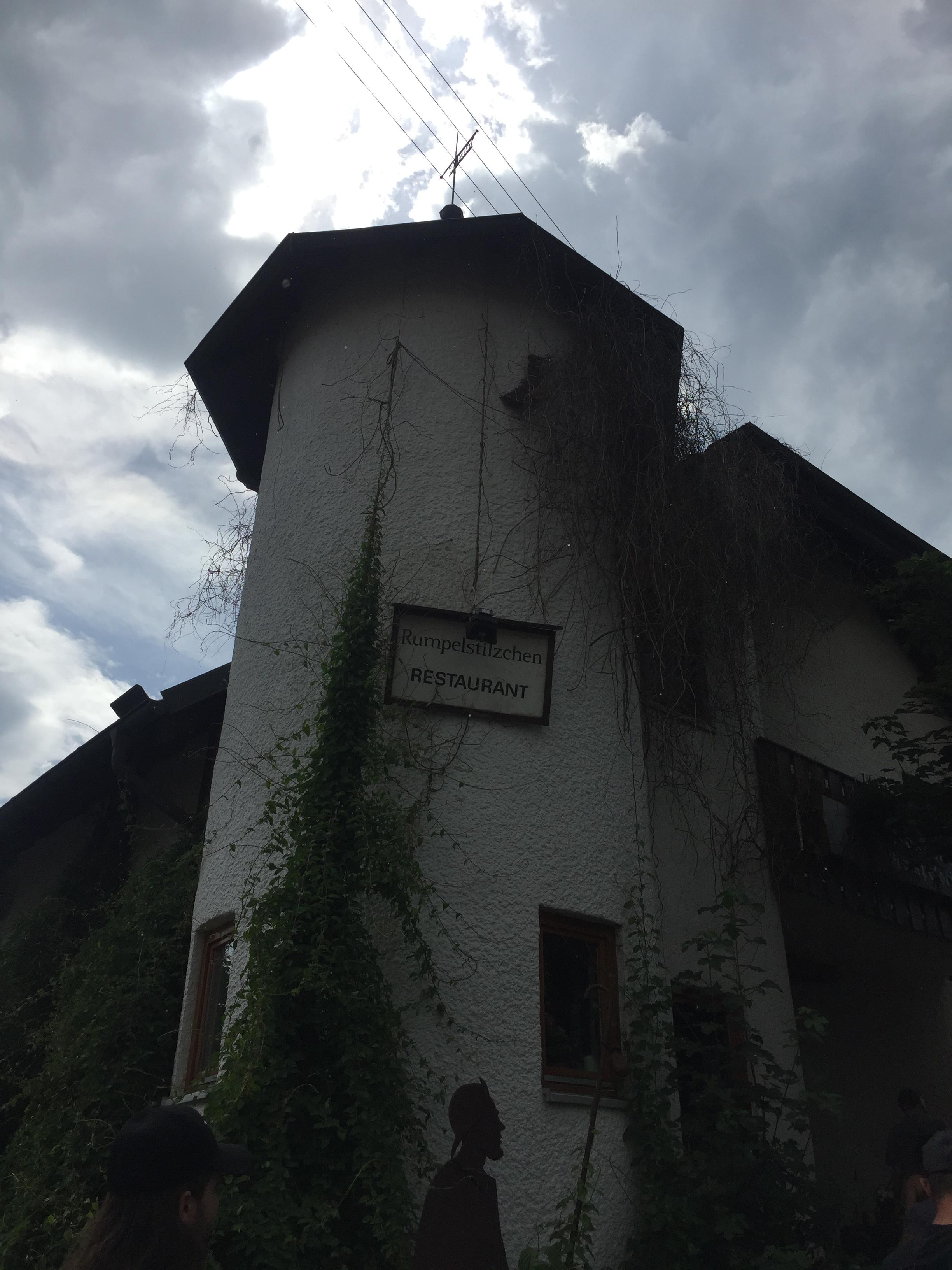 The accommodations were spare, but good enough…but I again had work to do and the Wifi was awful. It's amazing how difficult it is to get reliable phone and Internet service in many places here, which is something we take for granted back home. (By the way, another thing sorely lacking in Europe is any sort of ventilation in hotel rooms.  No air conditioning, and no fans. It's 90 degrees out, and our rooms are saunas.  Not at all comfortable.  I love the beauty of Europe, but I'm frankly not a fan of sweating my ass off as soon as I get out of the shower!)
Then after resting a bit, we went back to the festival site, which was opening that evening. I sat at the restaurant on an outdoor deck, right on the water, and worked for a while. What a nice office for the evening. We all met up around 8 pm for a great dinner lakeside, and then walked around to see the band that was playing and did a little shopping in the vendor area (we got some new stage wear). There's a lot of very cool stuff here – going to have to take a look over the next couple of days. 
We left around 11 pm, drove back to our hotel, and gathered on Peter and Victoria's outdoor patio…drinking beer by candlelight and taking in the beautifully clear night full of stars, with its almost-full moon.   Before too long, we all retired to our beds to rest up…we have two show days in a row coming up at the festival. Looking forward to playing again!